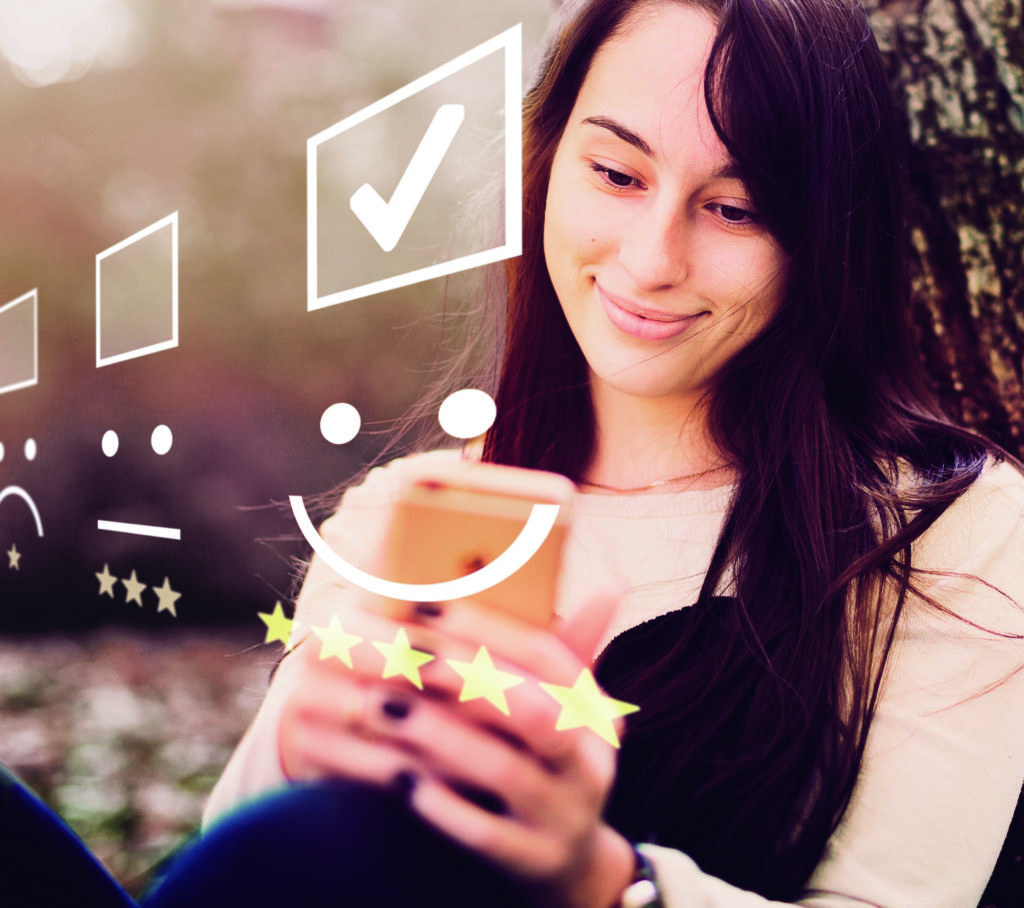 360° Marketing: And your brand makes the difference
It happens again and again: Someone sets off and spends a bundle of money and invests time and resources for a digital or classic marketing campaign. But unfortunately the result remains far below expectations. What remains is disappointment and, in the worst case, anger.
You might ask yourself: What went wrong?
Reading – understanding – buying: that was the idea! But the customer gets similar offers from many other suppliers and has to make a decision. Are you a trustworthy provider? Because marketing works on the mental level of understanding AND trust. The combination of both is essential for customer acquisition. In addition, there is another very important factor for successful communication. Due to the massive flood of information available today, relevance is key. Only relevant information finally leads to the desired objective, because it is easy to consume for the customer. Only 360° marketing with the right message and the best classic and digital marketing strategies delivers the expected result for the customer awareness and experience – and in the end the desired revenues.
Authentic brands build trust
M.I.T. identifies the strengths and opportunities of your organization and products. Together with our clients, we build unique brand stories based on their mission and company values. Your brand embodies an intangible value for your company. It is also an additional benefit for your customers: your brand promise. Long-term success is only guaranteed by companies who ultimately "live" their brand in an authentic and lasting way. One of our first questions to a new customer is always: Why? Why is your organisation unique? Why should the customer buy your product? If you can't answer this question immediately, why not get inspired now from Simon Sinek.


Digital Marketing & Social Media Networks
Social networks developed at a rapid pace from marketing exotics to an absolute must for modern corporate communications. In this way, they displaced outdated advertising models and gave early adopters enormous advertising success. While critics and outsiders often only think of more or less substantial communication by community managers and their followers, there is now much more to it than that. Complex Admanager Tools grant access to a highly interesting portfolio of ad products, whose delivery can be implemented with the help of a target group definition that can be planned down to the smallest detail. From community management to pure image or branding campaigns, social networks offer a constantly growing spectrum of advertising opportunities that should definitely be included in your media planning. Don't miss it!
Over 1.9 billion users worldwide, in Germany over 30 million & in Austria already 3.7 million people have a Facebook account.
Translated with www.DeepL.com/Translator (free version)
Customer-centric Brand and Marketing Strategy
Corporate Identity / Branding
Brand Economy
Employer Branding
Company Culture Development
Storytelling
Buyer Persona Definition
 
Digital & Multichannel Marketing
Inbound & Content Marketing
Customer Journey Optimierung
SEO
Growth Hacking
Distributed Marketing
Trainings / Presentations / Keynotes
Customer Touchpoints Analysis
Event Management
Traditional Marketing
Does my brand need a face-lift?
How do I best showcase my brand?
What do I have to do to keep my brand up-to-date?
How does my brand become visible online?
B2C & B2B Marketing - are there really differences?
How can my organization live the brand?
Which social media channels make sense for my organization
How can I adapt my corporate culture to new values?
What does integrated communication mean and how do I optimize multichannel marketing?
How can internal communication be improved?
What is Growth Hacking?
How do I create the right content for all digital channels?
Which criteria does my website have to meet and how do I improve the SEO with simple methods?
How do I find the right approach for my target group / community?
Can I organize a perfect event with a small budget?
Etc.